Is your organization reaching EVERYONE?
Is your site accessible to every user? Is your messaging reaching people? In the new world, web content accessibility is more important than ever. Alleviate website frustrations and become compliant.
The world has become a different place in the last month or two.  The general population is social distancing and isolating at home and that has been a significant adjustment for everyone.  Where people use to go in person to places to perform their day-to-day activities, now that's no longer possible.  Instead, people are relying on government and corporate websites as their main way to engage.  This means that it's critical that everyone can access, use and understand all websites in order to still be able to live their lives in these trying times.
Before the COVID-19 pandemic, web content accessibility was gaining momentum with various regulatory requirements across the world being implemented (for ex. Americans with Disabilities Act (ADA) in the USA, Accessibility for Ontarians with Disabilities Act (AODA) in Ontario, Canada, and EN 301 549 in Europe, etc.) as well as landmark rulings in courts being in favour of making websites accessible (ex. Domino's Pizza v. Guillermo Robles (No. 18-1539)).  This inevitably has proven to be a strategic transition given our current predicament.
It is important that the web be accessible in order to provide equal access and equal opportunity for everyone.  An accessible web can help everyone participate more actively in society.  Web content accessibility is important for many types of people.  This includes people with disabilities.
Did you know?
In Ontario, Canada, all public websites and all web content on those sites published after January 1, 2012, must conform with WCAG 2.0 Level A and Level AA (other than providing captions on live videos or audio descriptions for pre-recorded videos).
What happens if you don't comply?
A person and unincorporated organizations that are guilty of a major offence under this Act can be fined up to $50,000 dollars for each day the violation continues
A corporation that is guilty can be fined up to $100,000 per day
Directors and officers of a corporation with fiduciary responsibility who are guilty are liable to a fine of up to $50,000 a day
Who needs an accessible website?
Permanent Disability: Users who are completely disabled. Example: blind, deaf, etc.
Temporary Disability: Users who have a physical or mental disability that hinders usability for a short period of time.
Senior citizens: Users with changing abilities due to aging
Every industry has been affected by the pandemic and has had to come up with solutions to transition their in-person operations to other methods like going online via websites/portals.
Industry
Example Operations
Insurance
Online brokers
Online Premium Quotation
Online claims submission and status
Reporting portals
Online payments
Retail
eCommerce shopping
Online catalogues
Online customer service & support
Media/Telecommunications
Service request portal
Online account management
Online billing & payments
Online customer service & support
Energy & Utilities
Online account management
Online billing & payments
Online customer service & support
Government
eLearning (schools)
eHealth
Service portals
Online taxes & services billings & payments
Population service portals
Population support resources
Healthcare
eHealth
Health benefit portals
Pharmaceuticals portals
Is your corporate website ready to support all users of different accessibility needs?
This is a very important question that every organization should have been considering before the pandemic, but now that in-person operations are no longer a viable option for the majority of customers/users, these are even more critical questions that all organizations should be asking.
Do you need help to know if your website(s) are in compliance with the WCAG Principles, Guidelines and Success Criteria?
Do you want to know every single issue that your website(s) have with WCAG Principles, Guidelines and Success Criteria and be provided with a blueprint for your Development Teams to be able to effectively remediate all of those issues?
Do you want to engage with an Accessibility (WCAG) Expert who can provide you with guidance in your web content design and development to ensure that you're building WCAG compliant content right the first time?
QA Consultants' Accessibility (WCAG) Conformance Practice provides these types of services for our clients every day and would be happy to help!
QA Consultants is an industry leader in WCAG compliance.  Every day we help clients to verify if their web content is in compliance with the WCAG Principles, Guidelines and Success Criteria, and if it's not, we help them to get their web content up to compliance.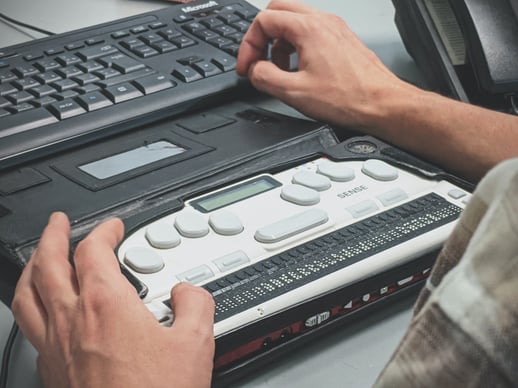 In addition to making websites accessible to everyone, web content accessibility overlaps with other best practices such as mobile web design, usability, and search engine optimization (SEO).
Becoming compliant is the right thing to do. If customers/users can't operate your site, your message becomes ineffective.
Reduce regulatory and business risk
Enhance website performance and quality
Improve user access and satisfaction
Important links:
Ontario, Canada Accessibility Links
United States Accessibility Links
QA Consultants' Accessibility (WCAG) Conformance Practice:
Specialized WCAG Level A, AA and AAA Accessibility (WCAG) Conformance Practice since 2013
A deep pool of Accessibility (WCAG) Conformance QA and Consulting (SME) Specialists
Strong knowledge and understanding of the WCAG 2.0+2.1 Principles, Guidelines, Success Criteria and Techniques
Extensive experience delivering WCAG Conformance services to various Clients including Government, Fortune 500, Financial Institutions, Web Design Agencies, etc.
Proven methodology for bringing web content items such as webpages, documents (including PDF, MS Word, PowerPoint, etc.) audio and video up to WCAG Conformance
Advanced and industry-leading testing techniques which optimize efforts and timelines via the usage of Manual, Computer-assisted and Automated methods
Detailed Reporting that is consultative in nature enabling concise and focused code changes to address Defects and ensure Client WCAG Conformance
Specialized solution model which guides clients through the WCAG Conformance process, including working with Creative and Web Design Agencies, Development Teams, etc.
QA Consultants' Accessibility (WCAG) Conformance Practice Solutions & Service Offerings include:
Accessibility Audit and Detailed Testing Services (WCAG Conformance Status with an Example Fail per Success Criteria)
Screen Reader Audit (WCAG-based and/or User Experience for User with Accessible needs)
Accessibility Content Remediation Services

Project Management
Accessibility (WCAG) SME Consulting
Remediation Delivery (Test Cycle-based, Project-based, On-Demand)

Webpages, Documents (PDF, MS Word, PPT, etc.), Video/Audio (Transcript, Captions, etc.)
Accessibility (WCAG) Ongoing SDLC Project Support

Accessibility Automation/Tool Report Consulting (SiteImprove, Compliance Sheriff, etc.)

Report Review/Analysis, Explanation, Consulting on Prioritized Actions, etc.

Accessibility (WCAG) Education and Training Services
Cross-Device (Desktop, Mobile, etc.) and Cross-Platform (iOS, Windows, Android, etc.)
WCAG Services
AODA services
Make sure your website is compliant to avoid hefty government fines. Visit our AODA page and find out how we can help your business.
How can we help?
Let's find out how you can become WCAG/AODA compliant.